Manual, Semi-Automatic, and Fully Automatic Industrial Eddy Current Crack Detection Equipment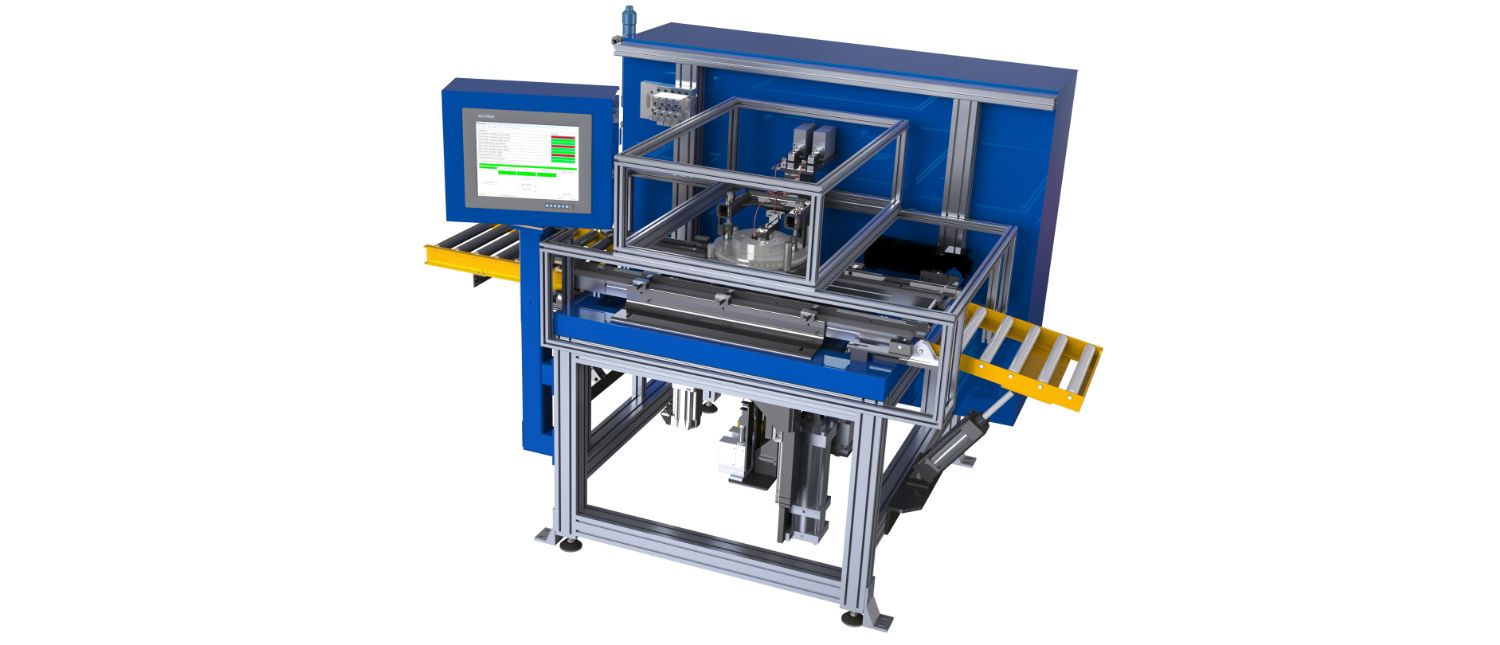 Bti Crack Detection Equipment
BTI engineers and manufactures a complete line of manual, semi-automatic, and fully automatic industrial eddy current crack detection equipment for all part types and sizes, as well as all production rates and levels of automation. Whether it's a single-station gage or a multi-station gage, BTI excels at all.
Primary applications include:
Brake rotors, drums & components
turbo chargers, super chargers & components
Crack Detection System Types:
One type of crack detection system rotates the part as a programmable mini-robot with eddy current probes sweeps the required surfaces of the part for crack detection. The inspection data is collected, displayed at the operator HMI screen, and recorded.
Another type of crack detection system applies voltage to the surface of the part at a specified frequency. Changes in the frequency are measured across the part and the system determines if cracks exist on the part's surface.
BTI's unique ability to combine technologies enables our clients to reduce capital expenditures, increase product quality, and minimize floor space requirements.
Superior Quality
Since 1968, our company has set the standard in industrial precision measurement and testing. We specialize in custom-built, combination machines designed to meet your exact specifications.
industrial computers & plcs
All solutions are equipped with an industrial BTI computer. Additionally, we offer Programmable Logic Controller upgrades, delivering advanced control software to meet the most demanding applications and specifications.
engineering expertise
Our experienced engineering team — comprised of more than 50 specialty engineers — ensures unsurpassed quality and access to the expert knowledge you need.
international reach
More than 13,000 systems shipped worldwide. No matter your location, our international presence enables us to bring precision, efficiency, and reliability to your manufacturing floor.
Contact us for your crack detection needs
Get in touch to discuss your crack detection needs and we'll connect you with one of our in-house experts to identify the best solution for your situation.
"*" indicates required fields